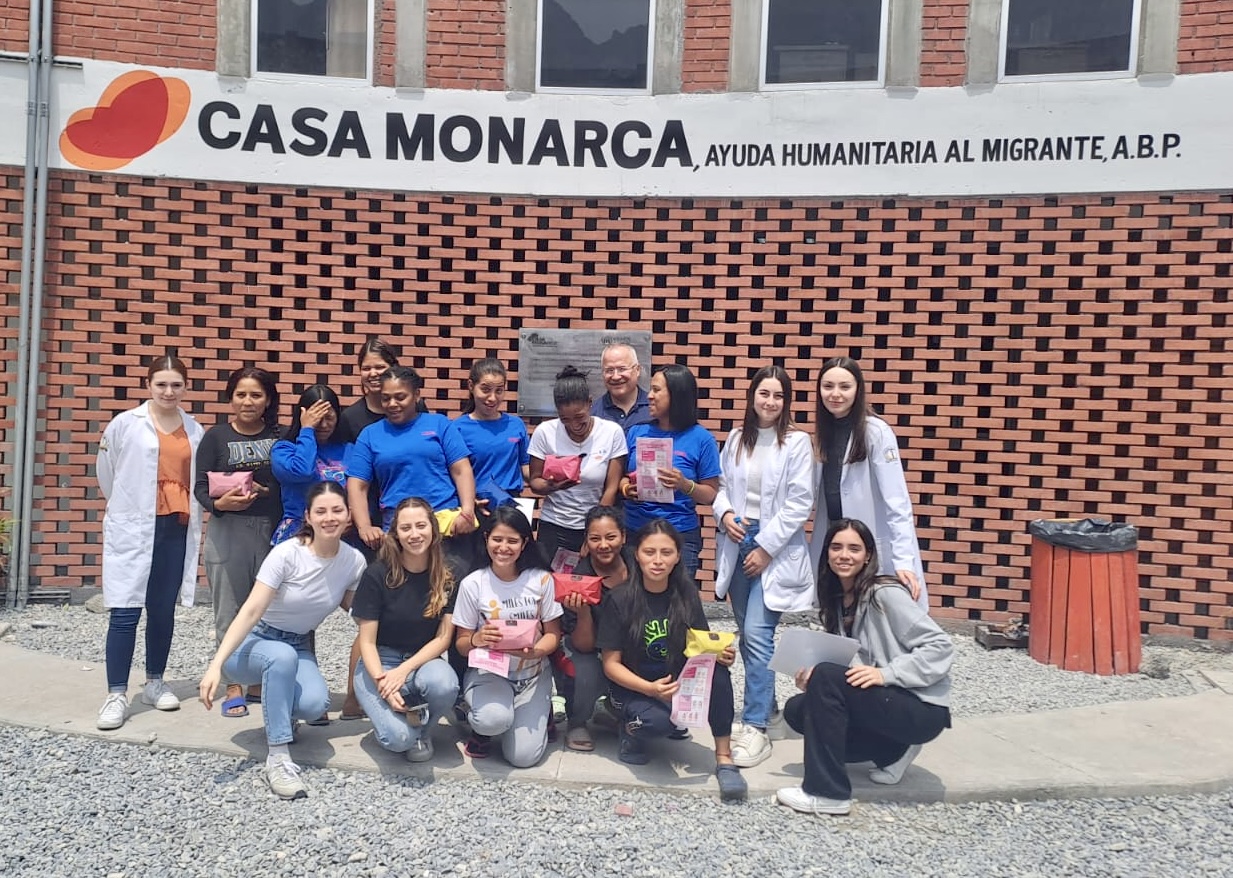 CM archive
Partnership with UNODC
Casa Monarca relies on strong partnerships with political stakeholders such as sub-national authorities, local communities, and trade unions, including the international organisations, such as the United Nations Office on Drugs and Crime (UNODC). Since 2018, Casa Monarca has been successfully partnering with UNODC and a wide range of organizational actors to work towards strengthening "local governance migration".
Next to regular meetings and consultations, Casa Monarca has also contributed to UNODC's stakeholder engagement project against organized crime (SE4U). More than that, Casa Monarca understands the value of UNODC's multistakeholder project to bring together a variety of different actors from civil society and the private sector to "contribute to raising awareness" and to "trying to understand from the view of the civil society the political obligation coming from the state to fulfil implementation of the UNTOC".
Central elements to Casa Monarca's work are the two additional protocols of the UN Convention against Transnational Organized Crime (UNTOC) on trafficking and smuggling. According to Zavala, Casa Monarca has a stronger influence when it comes to dealing with local and municipal governments. This influence helps them gain a deeper understanding of international legal commitments and the determination to enact the UNTOC. These frameworks would also serve as leverage to implement public policies defending human rights of migrants and refugees.
Education and awareness-raising are the most crucial aspects for Casa Monarca to overcome challenges and move forward. Zavala explains: "whoever comes to our shelter as a volunteer, should take part in education regarding data about migrants, refugees, but as well on human trafficking and smuggling, and at least on the main elements of the protocol in order to learn how to implement public policy at local levels". Moreover, Zavala explained, "Casa Monarca creates this bond with the local and the state authorities' in order to let them know that they have obligations under the UNTOC. That this is part of the local and state authorities to deal with and to create a more effective and efficient way to protect migrants. That is the most important part".
Casa Monarca's achievements are numerous, including the protection of human rights of migrants, the creation of effective partnerships, education and awareness-raising. The NGO's challenges lie in continuing to combat organized crime and to strengthen local governance migration. Casa Monarca's future plans include continuing to work towards achieving these goals and to advocate for the principles of international migration governance on all political levels.