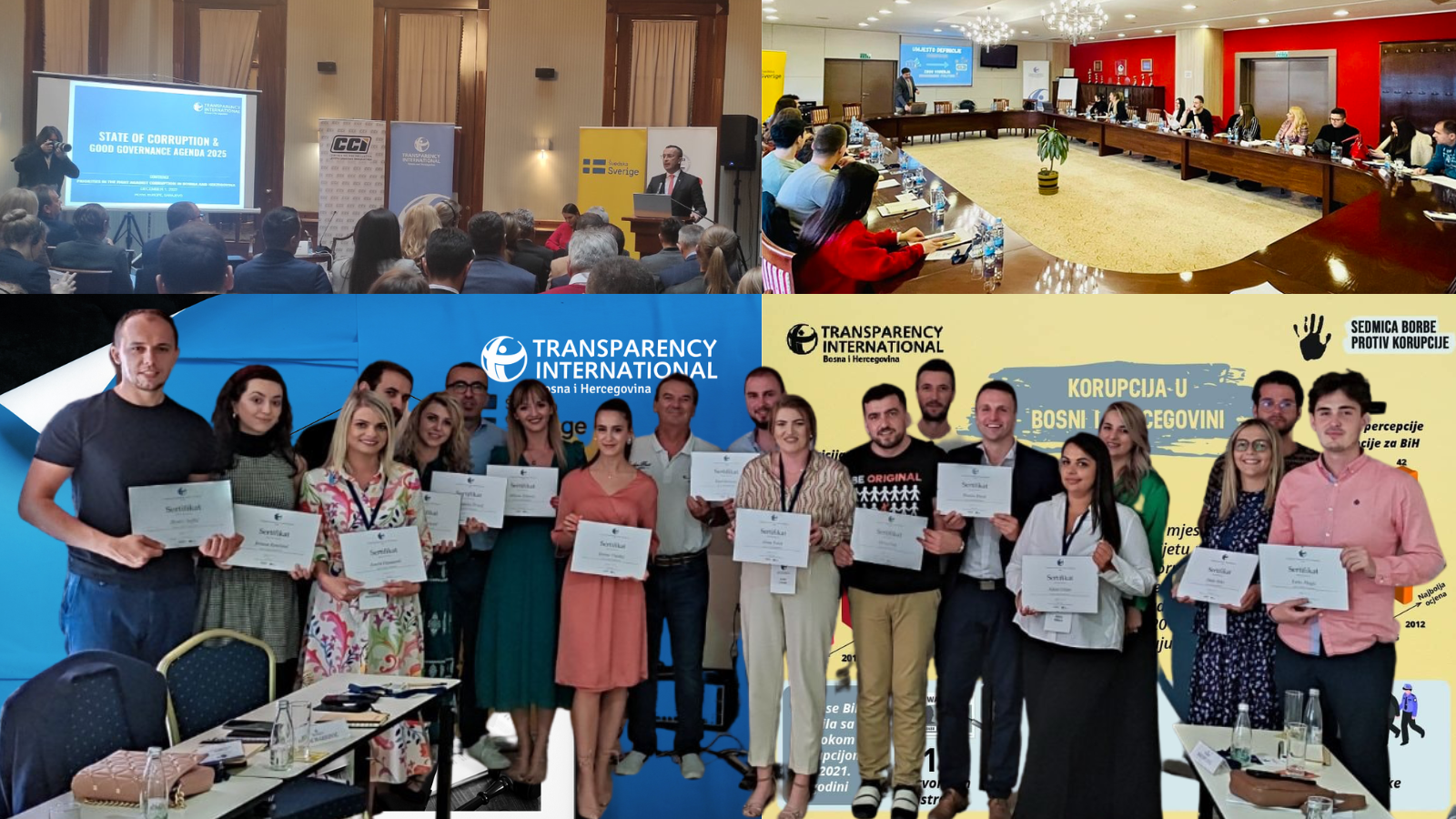 TI BiH archive
United Against Corruption 
Through activities such as monitoring, advocacy, and the establishment of a Legal Advice Centre, TI BiH provides legal assistance to the citizens and helps them to solve communication problems with public institutions. At the same time, civil society organisations (CSO) and private companies are approaching TI BiH to tackle the corruption risk emerging from public procurement related to the COVID-19 pandemic. Emsad Dizdarević, Programme manager of TI BiH points out the importance of working together with other CSOs in the country and in the region, as well as with different international actors, to create opportunities for improvement.  
The Good Governance Initiative  
Together with international and local partners, TI BIH launched the Good Governance Agenda 2025, addressing governance challenges and offering a new approach to solve them. The Agenda presents a set of innovative anti-corruption measures. "We are trying to increase accountability of the institutions, particularly in the field of public procurement, based on our experiences and knowledge", - emphasized Emsad Dizdarević. Some of the measures included in the Agenda refer to: Implementation of systemic functional audits of the public sector in order to optimize it; Centralization of public procurement and; Integrity improvement of the electoral process and political parties.  
Emsad Dizdarević believes that Bosnia and Herzegovina has the potential to become free of corruption, by working on promoting transparency, accountability and integrity.