Empowering young people for action in Uganda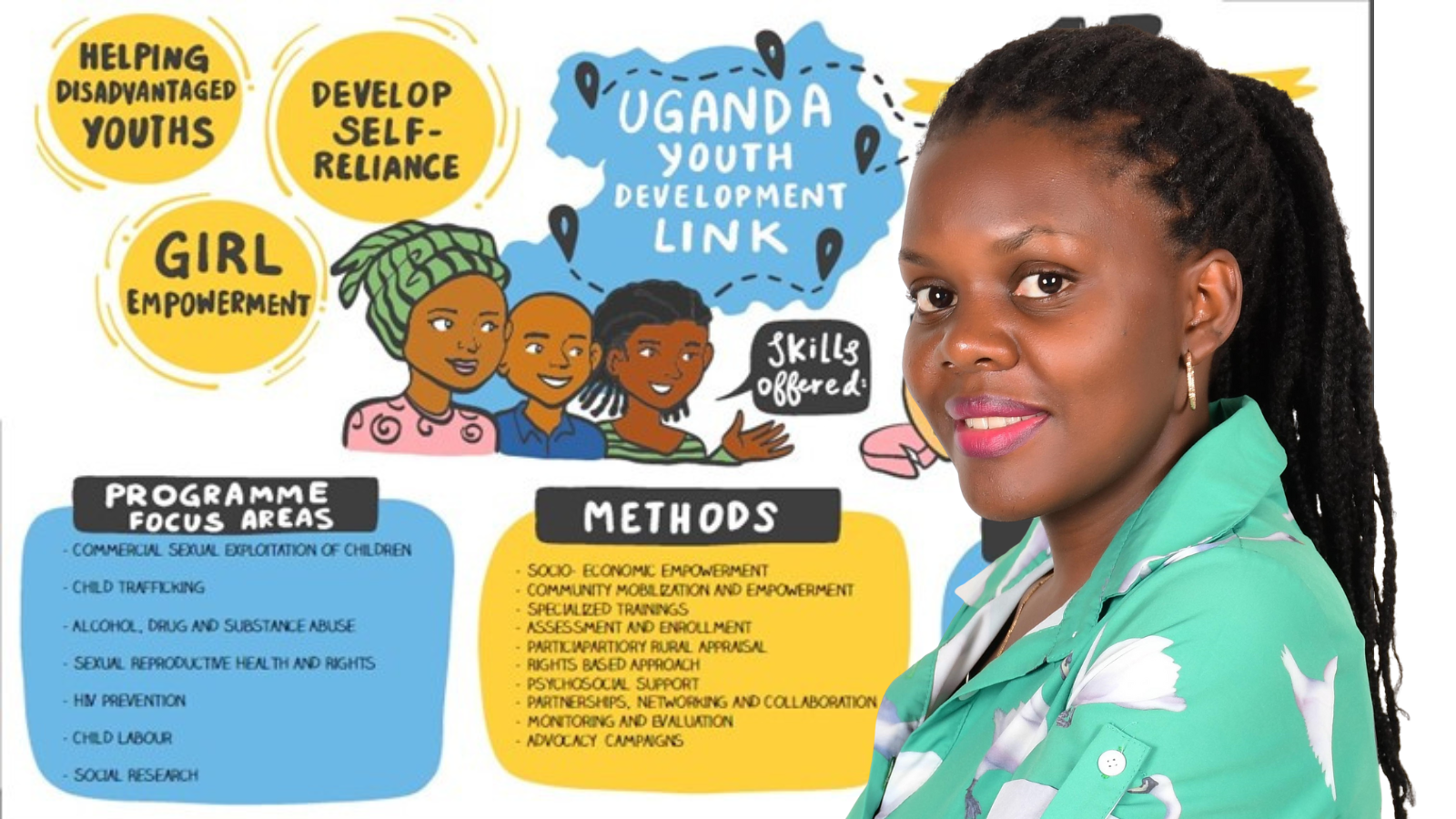 YUDEL archive
Earlier this year Barbara Nakijoba, a monitoring, evaluation and learning officer at NGO Uganda Youth Development Link (UYDEL)and a youth focal point for UNODC's SE4U project participated at the UNODC youth consultation, together with 60 other young leaders from all over the world, to discuss how youth and youth-led/focused organizations can better contribute to UNODC's global work on drugs and crime. The young leaders emphasized that it is crucial to make the involvement of youth in UNODC more diverse and accessible, including by offering easy to read materials and paid opportunities.  
In the past few years, the international community has increasingly recognised that young people have a vital role to play in the decisions that affect us all. In September this year the UN General Assembly decided to establish the UN Youth Office as a dedicated office for youth affairs in the Secretariat. 
As a WhatsOn member, NGO UYDEL is among the active Ugandan civil society organizations. When it  was founded in 1993, UYDL focused on drug abuse prevention in slum communities. However, over the years, the organization has adopted a more holistic approach to young people, taking into account the many other challenges they face daily, such as HIV/AIDS and criminal activity. UYDEL now runs several centres in Uganda targeted at youth aged 10-24 years who are vulnerable to exploitation and consequently to HIV/AIDS. The centres offer recruitment and assessment vocational skills training and rehabilitation services. Until today UYDL has created over five thousand success stories. 
One of the ways UYDEL has achieved this, is by partnering with UNODC for the Line Up, Live Up initiative, a sports-based life skills training programme that aims to address risk factors associated with crime, violence and substance use. The project has reached over 6000 young men and women. "The initiative has promoted talent development not only for young men but also for young women. While previously communities would say that they 'don't want girls to participate in sports as they will not get married', the initiative has encouraged communities to adopt a different attitude towards girls engaging in sports", says Barbara.